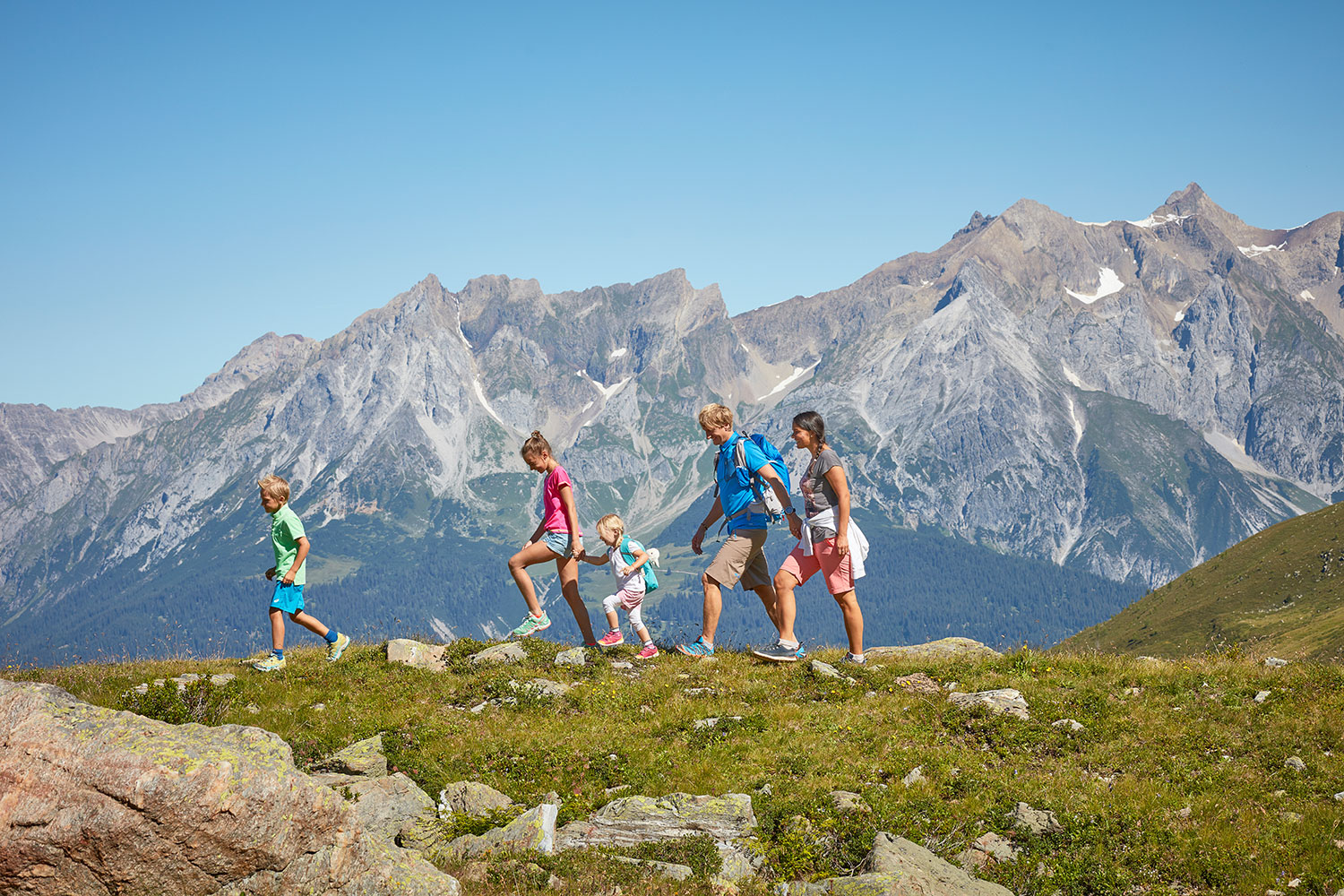 Enjoy the best time of the year together
Vacations are a wonderful opportunity for families to create unforgettable memories together and to leave the hustle and bustle of everyday life behind. At Hotel Post in Kappl, you will find a variety of activities that are specially tailored to the needs and wishes of our younger guests.
Our game room is located right next to the dining room, allowing parents to keep an eye on their children at all times.
For younger children
Air hockey table
Maze table
Farm-themed, magnet rally, and tetric wall elements
Cozy nook and play corner with XL Lego bricks
For older children
Table soccer
Sony Playstation
During the summer months, we also offer our young guests plenty of opportunities to let off steam outdoors.
To make your stay at Hotel Post in Kappl as uncomplicated as possible, we also have special amenities for children such as high chairs and cribs. In the evenings, we spoil our young guests with delicious children's menus to fuel them up for the next exciting day.
for children and teenagers in the region
People who travel with the whole family also need time for themselves. To ensure that parents can relax, the tourism association offers a great weekly program for children and teenagers. Experiencing exciting new things and making new friends is the motto.
In summer, the kids can expect, among other things, a barbecue party set in the natural countryside, as well as lots of fun and unforgettable adventures at Sunny Mountain Adventure Park. In winter, the family-friendly ski resort in Kappl provides a host of varied experiences.
Hotel Post is also a Sunny Mountain partner business. Therefore, we can offer you more great deals, such as a surprise for children aged 2–6 years, free childcare at the guest kindergarten in winter, afternoon ticket from 2:30 PM for the entire family (one time per stay), taster session at the Kappl Active Ski School for children aged 3–5 years and more Flaxi specials.